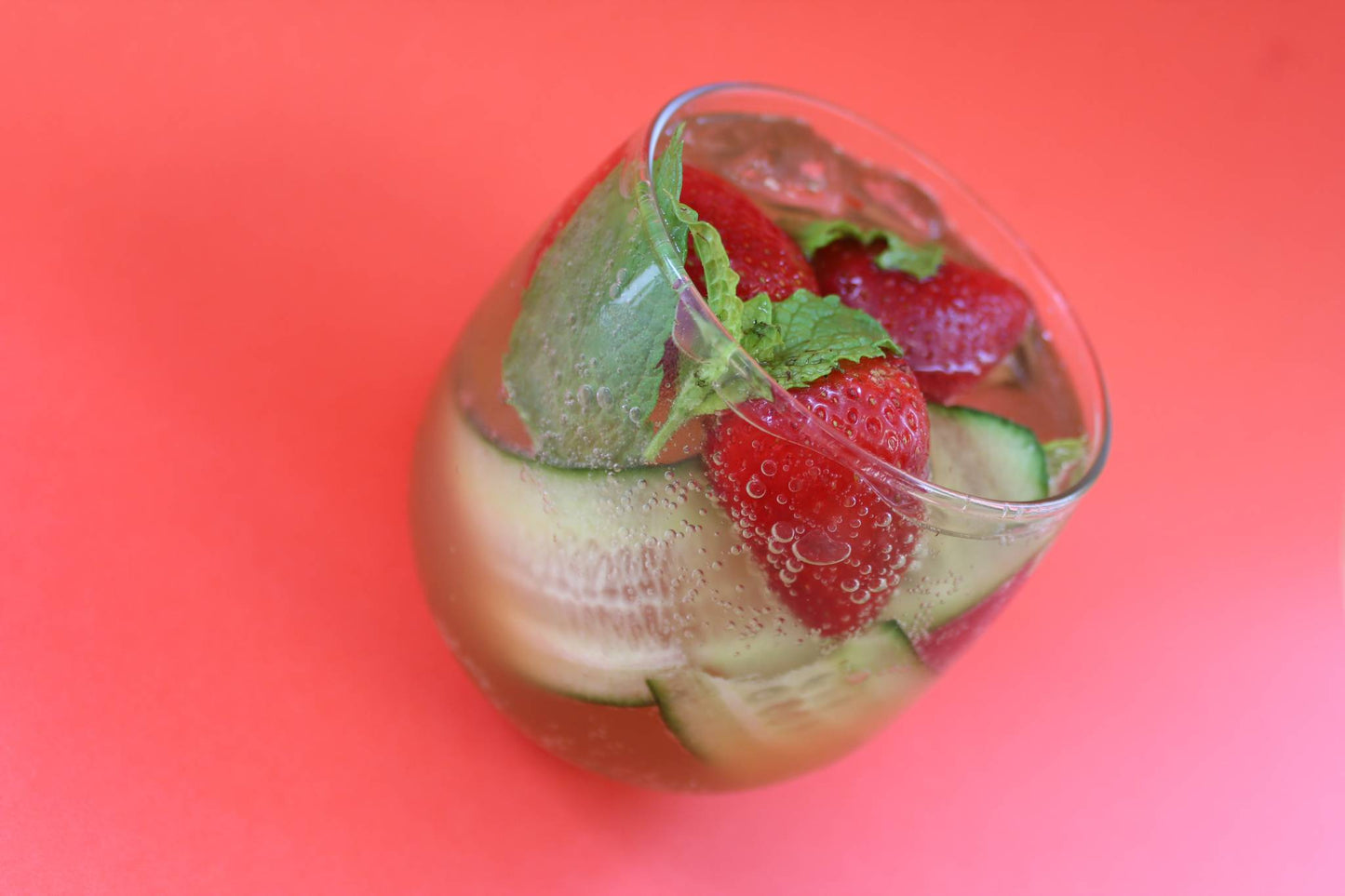 Ingredients:
30ml Six Barrel Strawberry & Cream syrup
½ cup (125ml) Pimm's No. 1
Sparkling water from your Aarke machine or at-home sparkling water maker (or Six Barrel Ginger beer – for more flavour) to top up
Garnish – Cucumber thinly sliced, fresh strawberries, fresh mint.
Method:
This one is really easy – just mix-up everything in glass or pitcher (multiply quantities), with ice and garnish. Go hard on the garnish on this one!