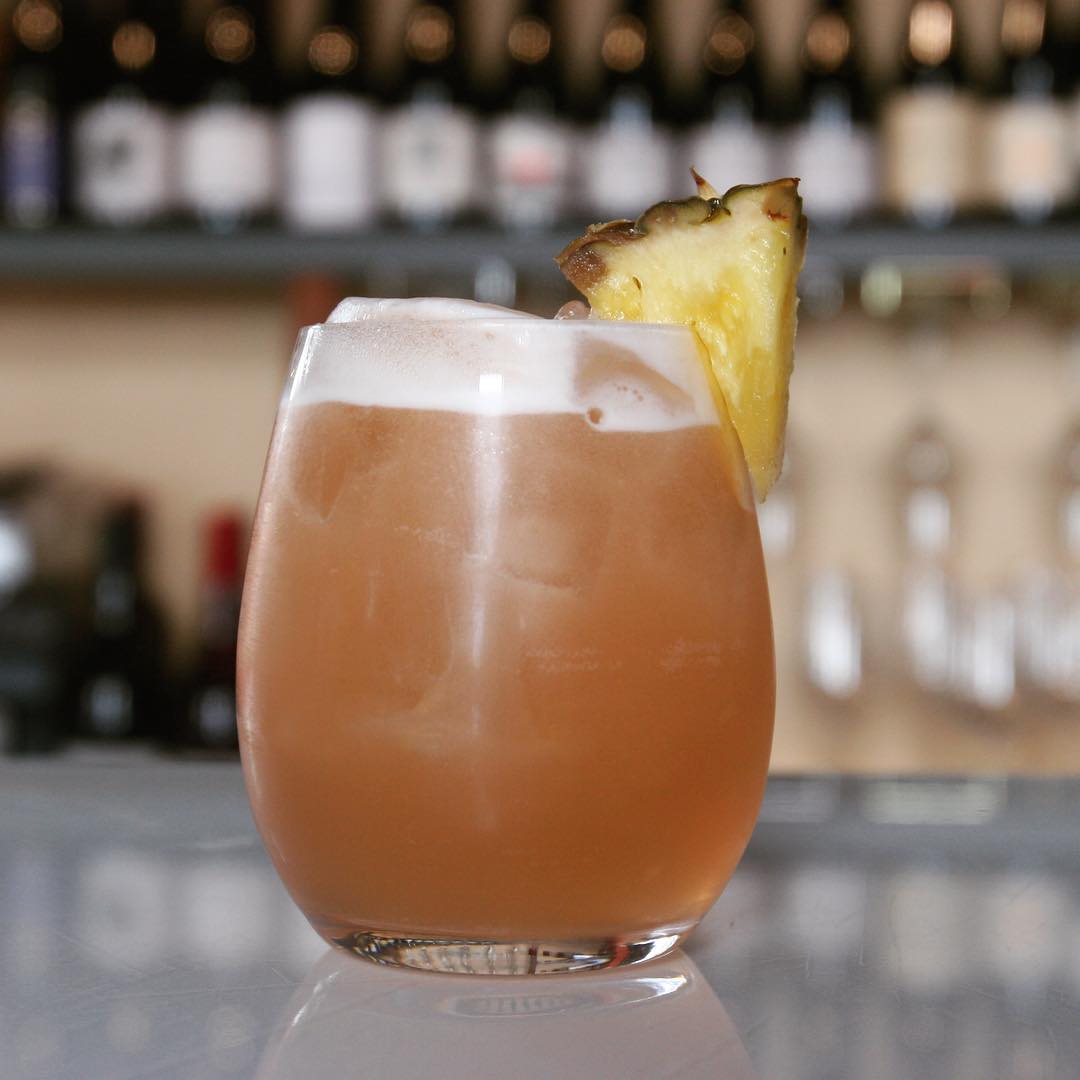 Ingredients
30ml Encanto Pisco
15ml Lillet Rouge
15ml Fresh Lemon Juice
Six Barrel Soda Co Lemonade, to top-up (or Lemonade syrup and soda)
30ml Pineapple Sugar Syrup, made with:

1 Pineapple (Peeled and chopped)
150g Piloncillo Sugar (or palm sugar)
Method
For the Pineapple syrup, macerate pineapple in grated sugar for 24 hours. Blend and strain.
In a boston shaker, add the Pisco, pineapple syrup, Lillet Rouge and lemon juice. Add 2/3 ice and shake hard.
Strain into a stemless wineglass over ice. Top up glass with Six Barrel Soda Lemonade and garnish with a pineapple wedge.