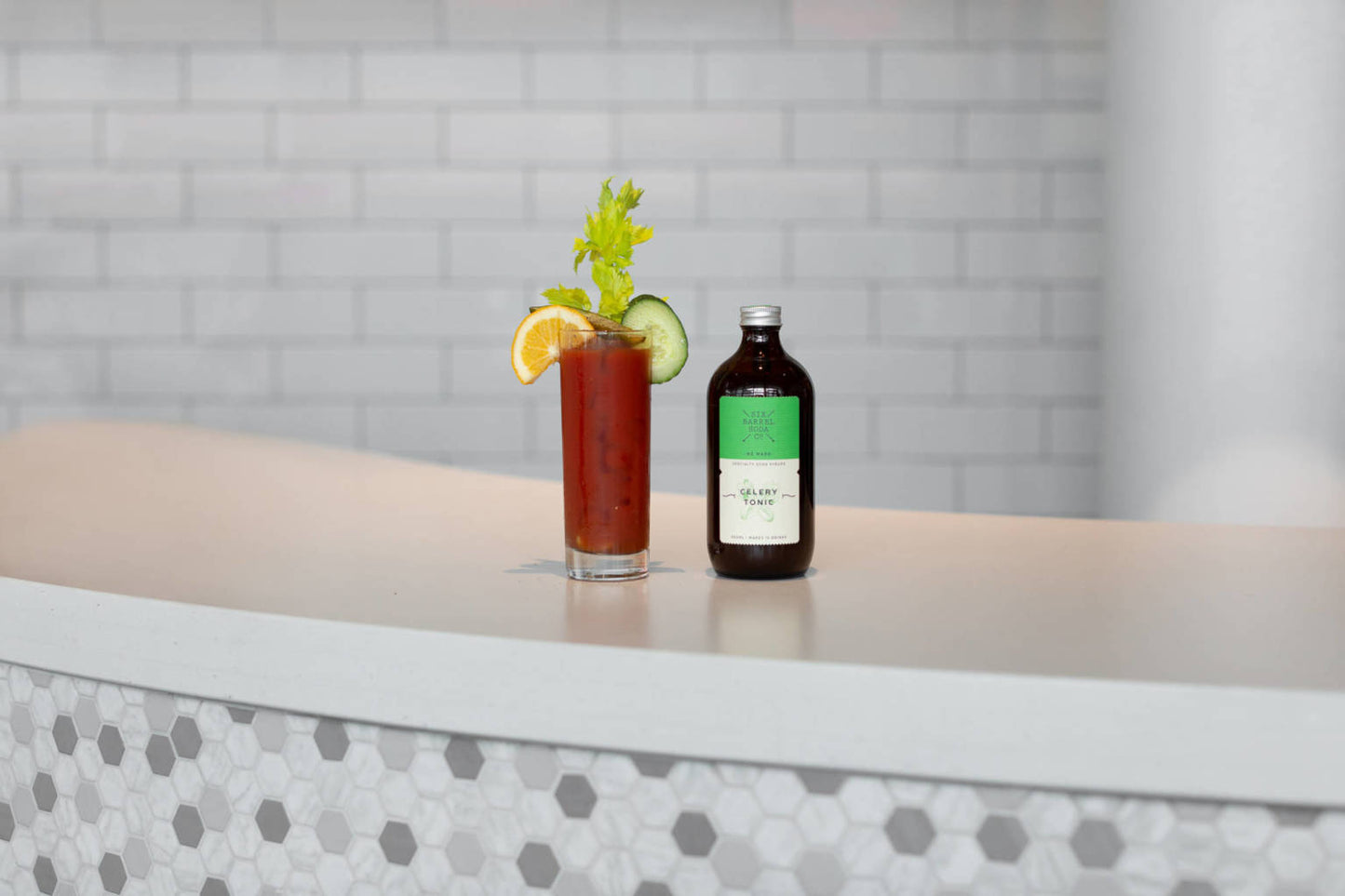 Ingredients:
15ml Six Barrel Soda Co. Celery Tonic
30ml Absolut vodka
120ml Tomato juice
10ml Lemon juice

¼ teaspoon horseradish sauce

Hot sauce and Worcestershire sauce to taste
Dill pickle garnish
Cucumber, Celery, Lemon garnish
Method:
Fill a tall glass with ice and set aside. Add the ingredients to a cocktail shaker along with ice, and shake gently. Strain into the glass. Garnish.
Recipe thanks to Pickle & Pie, Wellington.