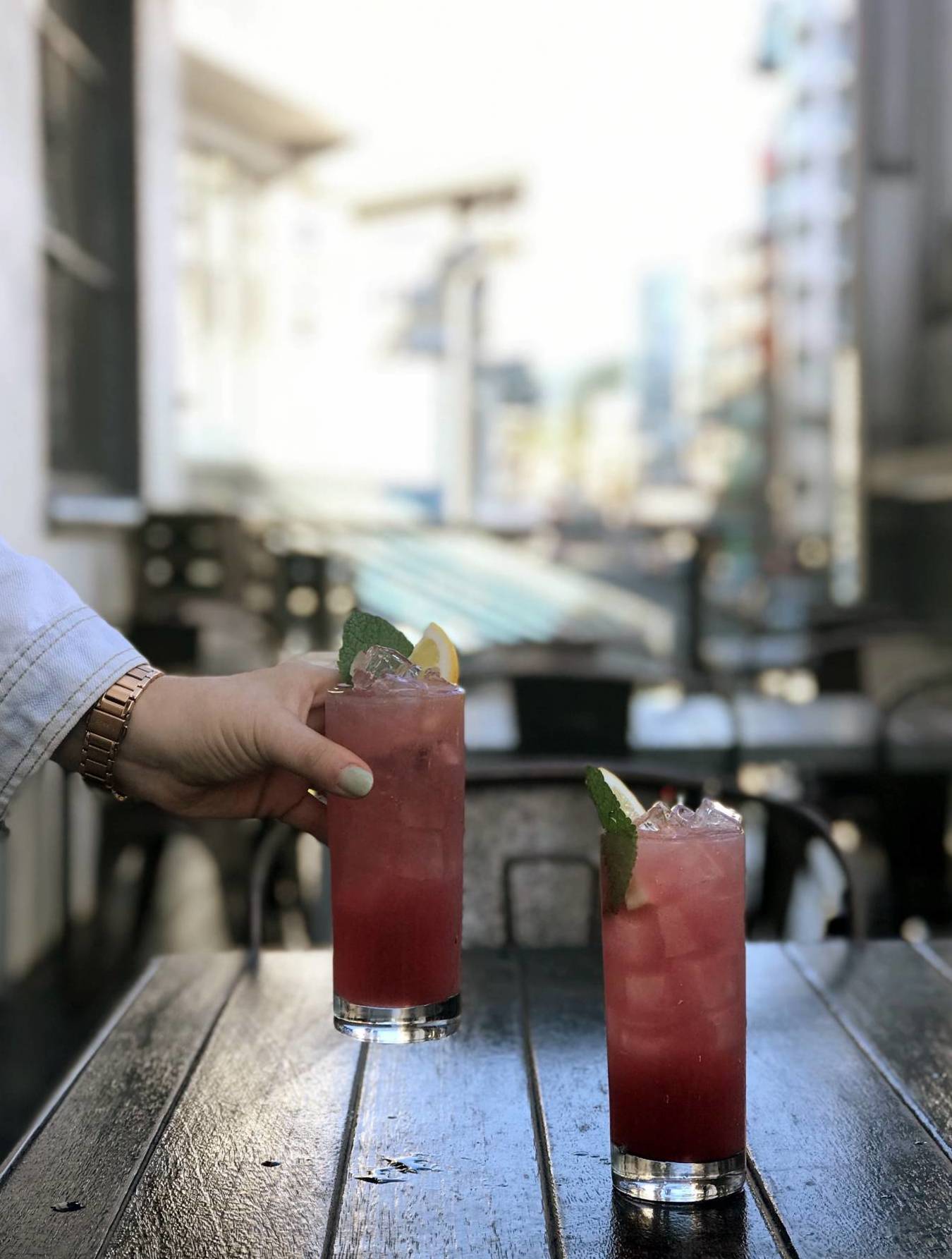 Ingredients:
20mL Hibiscus Syrup
40mL mango vodka
20mL lemon juice
Lemonade or soda water
Lemon
Mint
Method:
In a tall glass, add ice then pour over vodka, syrup and lemon juice. Top up with lemonade or soda water (for a less sweet option). Garnish with lemon slices and mint.
Recipe thanks to Chow Wellington.