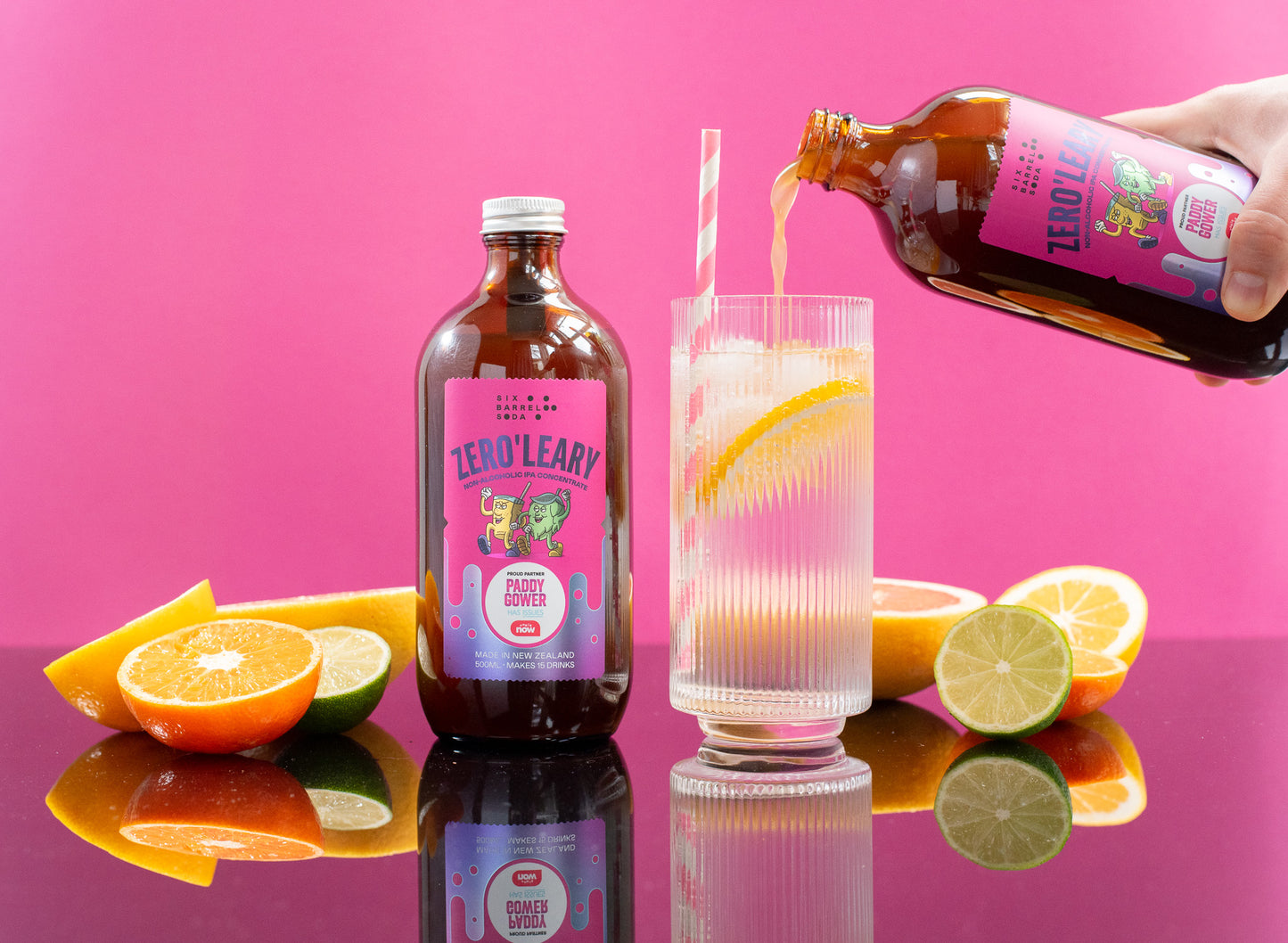 Beer geeks and soda jerks unite! In proud partnership with ThreeNow's Paddy Gower Has Issues, we've crafted this little IPA-inspired number that will satisfy even the most discerning palate.
Paddy Gower and the team had a few questions about why non-alcoholic beers often cost as much as regular beer, and they challenged us to make a more affordable alternative. We tested out a few recipes, and the one and only Karen O'Leary came along to brew a batch with our
co-founder Joe Slater.
The reality is that proper non-alcoholic beer is very tricky and time-consuming to make, and we love all of the amazing 0% brews on offer from NZ's craft breweries. It truly is a great time to be a sober driver!
However, we love a good challenge, so we concocted a bright and juicy non-alcoholic IPA concentrate. Filled with zesty New Zealand grapefruit and Nelson hops, this is guaranteed to excite your taste buds.
We're always keen to support important community work, so every purchase of ZERO'LEARY supports InsideOUT and the amazing work they do to make Aotearoa safer for all rainbow young people.
The episode aired on the 25th of October and you can watch it
here
.
This limited release is
available now
from our online store, so 'hop' to it and pour yourself a non-alcoholic cold one!