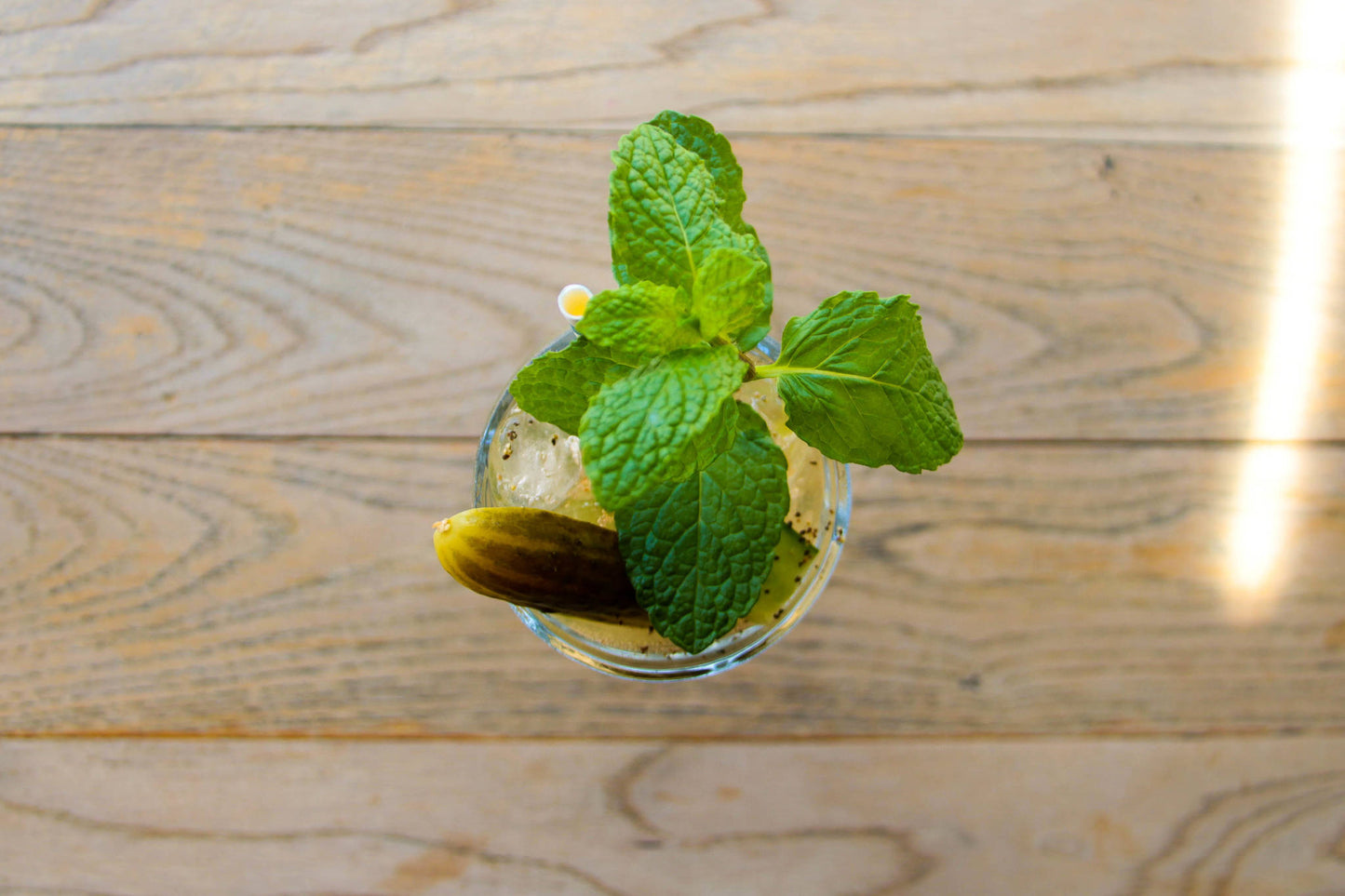 Ingredients:
30mL Celery Tonic Syrup
15mL Lime Juice
Pinch of salt and pepper
Dash of Hot Sauce
Splash of Pickle Brine
Soda water
Pickles & mint to garnish
Method:
Build Celery Tonic syrup, lime juice, salt, pepper, hot sauce and pickle brine in a tall glass, over ice. Top up with soda water. Garnish with pickles & herbs.