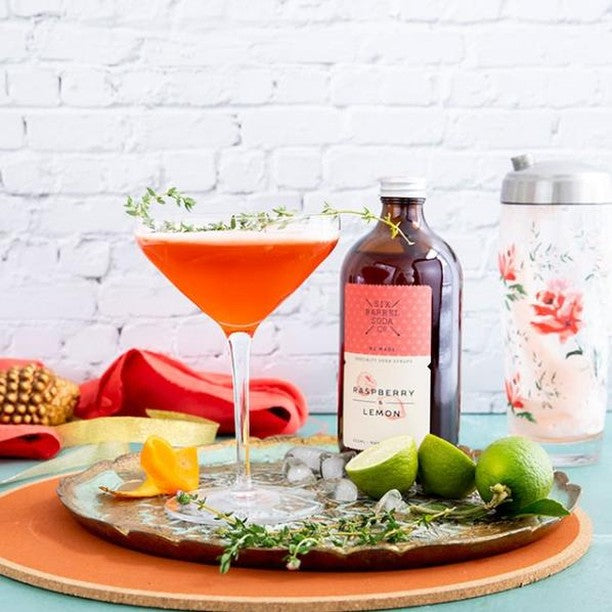 Ingredients:
80ml Aperol
50ml lime juice
4 ice cubes
1 egg white
Soda water to top up
Method:
In a cocktail shaker, build Aperol, Raspberry and Lemon Syrup, Lime juice, ice cubes and egg white.
Shake well.
Strain into 2 coupe or martini glasses, and top with soda water.
Garnish with a sprig of thyme and/or burnt orange twists.