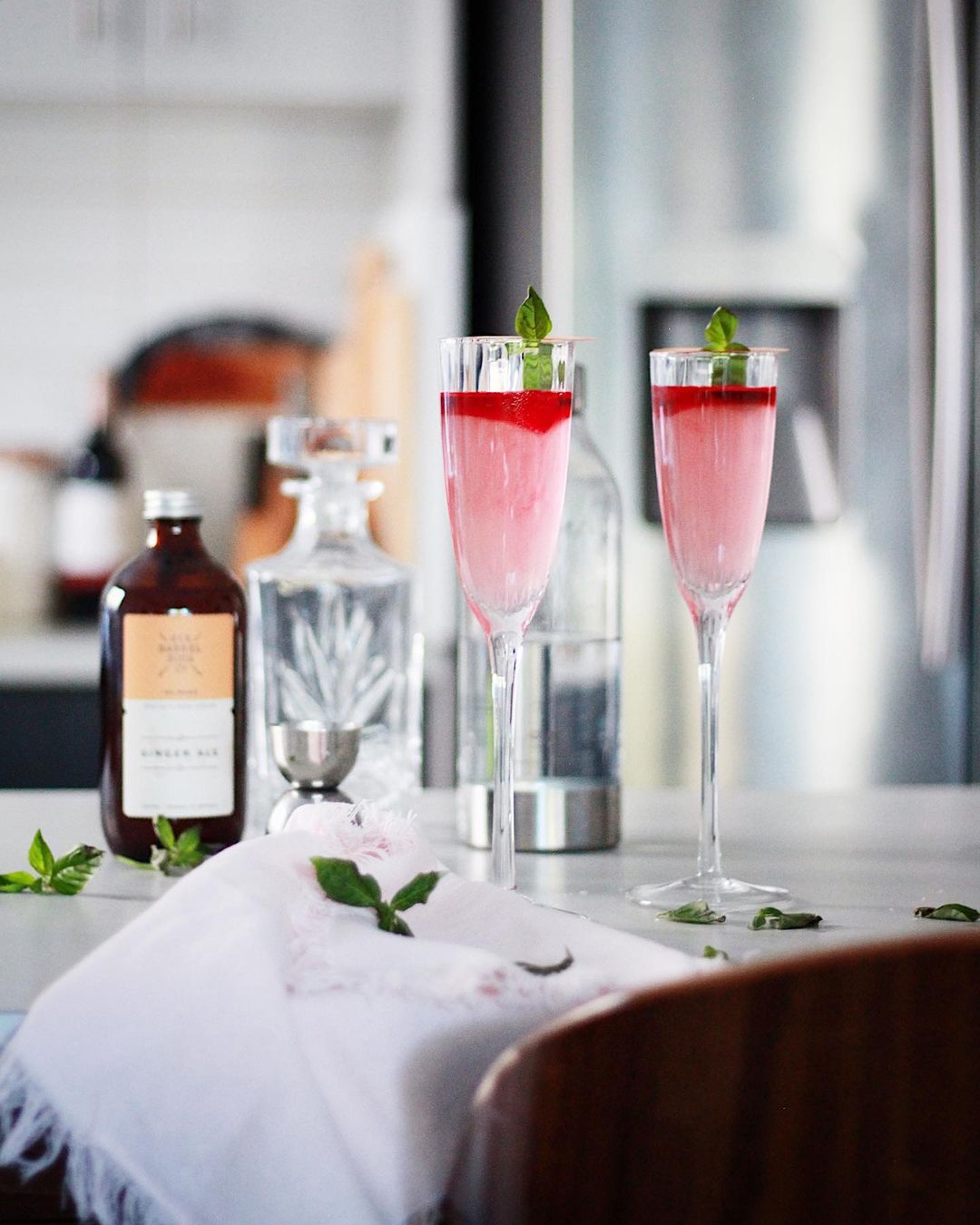 35mL Ginger Ale Syrup

30mL vodka (optional)

30mL cranberry juice

½ lime or lemon

Fresh mint or basil
Squeeze lemon or lime into your glass and add ice. Pour over vodka, syrup and cranberry juice. Stir and garnish with mint or basil.
Extra for experts - freeze some cranberry juice into an ice tray ahead of time, and add at the last minute to get the ombre dripping pink effect in the glass as it melts.