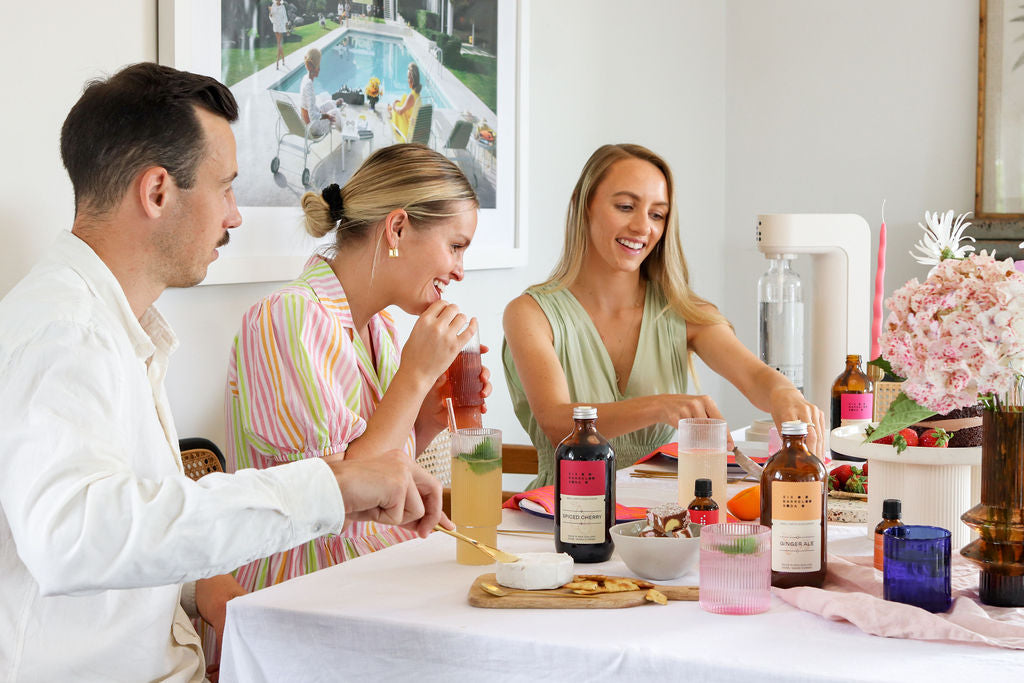 At Six Barrel Soda we want to help you make wonderful drinks at home, and a vital part of that is owning your own soda maker. 
We created The Sparkler as a local and ethical Sodastream alternative. It's a beautiful addition to your kitchen and comes with many refreshing benefits, including saving you money, helping the environment and opening up a huge range of delicious drink options. In short, owning your own soda maker will totally revitalise your drinking habits! 
We believe The Sparkler is the best soda maker available. Here are the top six benefits of owning one… 
An endless supply of sparkling water!
You know that feeling when you go to a fancy cafe and they have free sparkling water on tap? When you have a home soda maker, you get to have that feeling every day!
Save money on sparkling water and soda 
It always stings a little when you pay $5 for a bottle of sparkling water or soda. Making your own at home is infinitely cheaper! The only cost after buying a soda maker is a few cents for gas each time you fizz the bottle.
Reduce waste, save the planet 
There's no need to buy mountains of single-use plastic bottles or cans. Recycling is a partial solution at best, reduction and reuse are key. By using concentrated products (bottled in glass!) and making your own sparkling water, you can drastically cut your plastic consumption. 
Say goodbye to flat soda - fresh bubbles wherever you like!
There's nothing worse than getting to the end of a bottle of soda and discovering it's gone flat. Well, that problem disappears when you can sparkle your own, any time you like.
Enjoy a large variety of flavours that pop! 
We make an exciting range of handcrafted soda syrups, cordials and Seltz Drops, made with real and local ingredients. Keep a selection in the fridge and enjoy a different flavour every day of the week! 
Reduce your sugar consumption 
Our soda syrups contain 30% less sugar than the average soda, and our Seltz Drops are completely sugar free! 
So, what are you waiting for?! Order The Sparkler today and enjoy a world of restaurant-quality, homemade refreshments that cater to your taste buds and align with your values. With the money you save on single-use bottled drinks, a soda maker will pay for itself in no time!