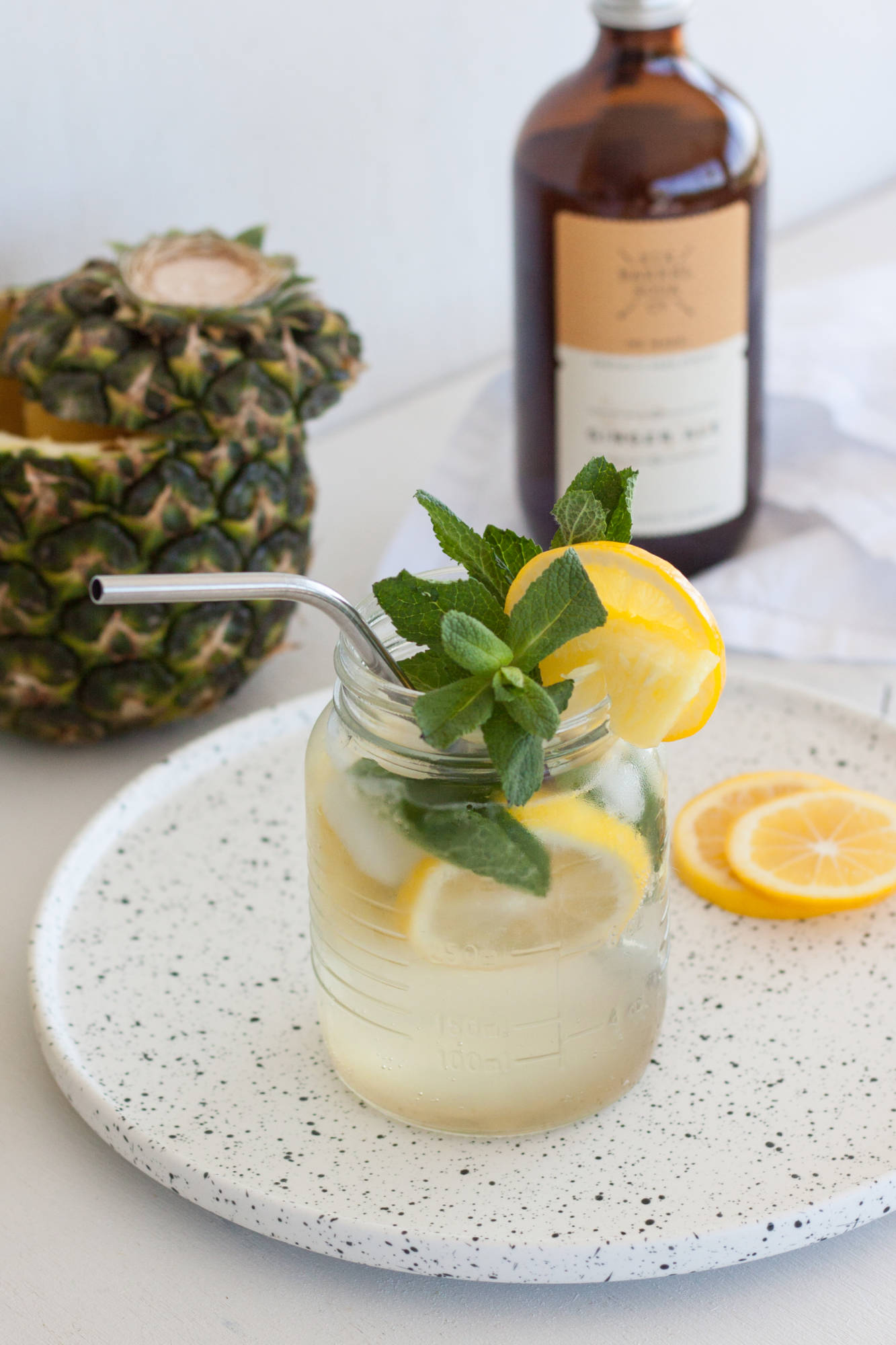 Ingredients:
35mL Ginger Ale Syrup
Sparkling or soda water
Pineapple juice
Ice, Lemon & Mint
Method:
Put ice in a jar or glass and pour over syrup and pineapple juice (to about 1/3 full). Top up with sparkling or soda water, then garnish with lemon and mint.
Thanks to @happydayscreative for sharing this recipe & snap!